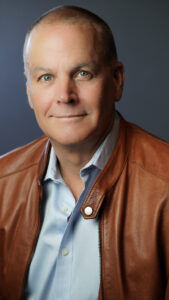 Bruce Avery is a Bay Area actor and director. He is the Artistic Director of Bread & Butter Theatre, and a professor of Theatre Arts at San Francisco State University. His PhD is from UC Santa Cruz, where he also worked as Dramaturge for Shakespeare Santa Cruz.
His recent directing credits include Pericles, Prince of Tyre, Much Ado About Nothing, and Venus in Fur at SFSU, along with As You Like It, and A Midsummer Night's Dream for Bread & Butter Theatre. Recent acting credits include Red and The North Pool (Bread & Butter Theatre), the Bay Area premiere of Sam Shepard's Particle of Dread (Anton's Well) and Dennis Shepard in The Laramie Project (SFSU). His favorite Shakespeare roles include Gravedigger and Polonius in Hamlet, Old Capulet in Romeo and Juliet, and Peter Quince in A Midsummer Night's Dream.
Up next, he will direct the world premiere of Funeral Game, opening January 10 at Potrero Stage.